APPLICATIONS FOR THE 2023 MITTE SCHOLARSHIP PROGRAM ARE NOW OPEN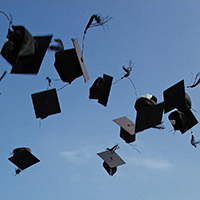 The Mitte Foundation Scholarship Program offers academic scholarships to high school graduates attending a college or university located within the state of Texas. Eligible students must be either:
graduating seniors from high schools (public or private) located in the Region XIII geographical area, OR
home-schooled students meeting the minimum state requirements for high school graduation and residing in counties identified by the Texas Education agency as Region XIII.
The deadline to apply is March 15, 2023, at 3:00 pm CT. Please see our Scholarship Program page for more information.
UPCOMING FUNDING DEVELOPMENTS
The Roy F. and Joann Cole Mitte Foundation Board of Directors is proud to announce the acquisition and development of properties in support of the Mitte Cultural District in Brownsville, Texas, expanding the initiative begun by our founders in 1998 to promote and enhance historical, cultural, educational, and family activities in and around their beloved Dean Porter Park. The Board is blessed to serve the community of Brownsville in this manner and believes the founders would be pleased.
The Mitte Foundation values the work of its grantee organizations in central Texas, and desires to continue to support those efforts as much as possible during the development period of several years in Brownsville. As such, during this time, the Board of Directors is implementing an invitation-only structure for grant funding in central Texas. This will not affect the scholarship program for students graduating high school in Region XIII. Be assured, the commitment to the Austin and surrounding area remains a focus and we will continue to provide support to those communities in the future.
Thank you for your understanding as we work to fulfill the founders' dream in Brownsville.
The Mitte Foundation Board of Directors